Updates to Singapore's Covid restrictions announced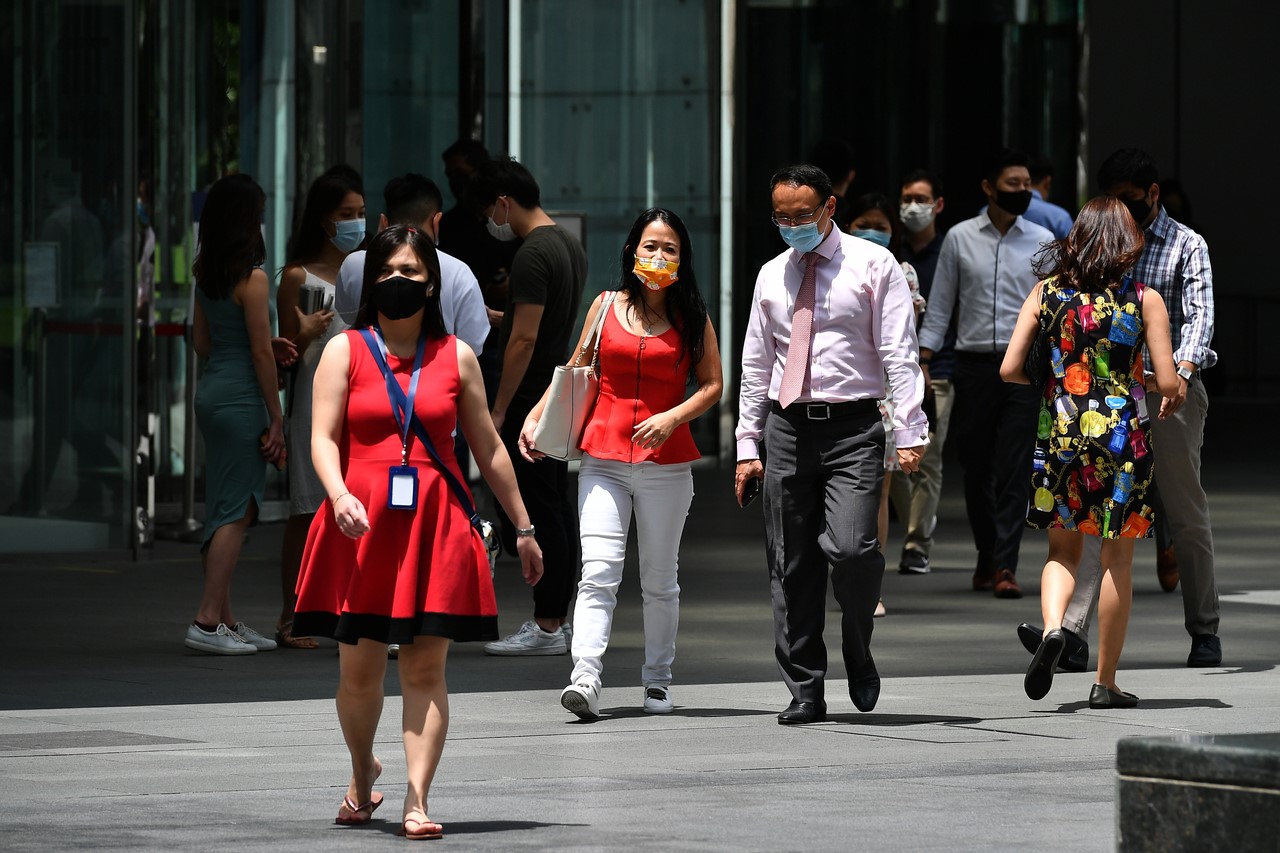 Photo credit: The Straits Times
 
Education Minister Lawrence Wong announced updates to Singapore's Covid restrictions on March 24, 2021 as the Government moves away from work-from-home as the default way of working.
The changes, which take effect at different stages throughout next month, are summarised below for ease of reference:

At the Workplace
Effective from April 5, 2021, employers must ensure that no more than 75% of employees who are able to work from home are at the workplace at any point in time. This is an increase from the current 50% ratio. Employers are encouraged to continue allowing work from home options, virtual meetings and flexible working for their employees. Split team arrangements will no longer be mandatory. 
Employers must ensure staggered start/finish times, with at least half of those due to attend the office on any day to arrive on or after 10am. If physical meetings are needed, they should be scheduled after 10am. Timings of lunch and other breaks should also be staggered accordingly. There should be no cross-deployment across worksites. 
All hygiene measures such as the wearing of masks, cleaning of offices, safe distancing and confirmed or suspected Covid case protocols remain as they were. 

Events & employee social gathering
Work-related events (including those which primarily involve employees or stakeholders, such as conferences/seminars, corporate retreats, staff training sessions, Annual General Meetings and Extraordinary General Meetings but not including social interactions) continue to proceed with up to 50 people with 1-metre safe distancing measures and avoiding being held over mealtimes. 
All social and recreational gatherings of employees (e.g. farewell lunch, team bonding activities) within or outside the workplace must adhere to the prevailing social gathering limit of 8 persons, with no more than one group.
From April 24, 2021, MICE events under the current pilot and approval programme will be allowed to have up to 750 attendees, in zones of up to 50 attendees each with Pre-Event Testing in place. The Singapore Tourism Board will be releasing an updated safe events framework and application details. Information on Pre-Event Testing (PET) is being updated on a new webpage managed by the MOH here. 
The attendance limit for marriage solemnisations will be increased on April 24 from 100 to 250 attendees for the entire event, in zones of up to 50 attendees each. This number includes the wedding couple, but excludes the licensed solemniser and vendors. Pre-event testing is not required if there are 100 or fewer attendees. If there are more than 100 attendees, only the bride and groom (if not fully vaccinated) will have to take pre-event tests. 
The limit for wedding receptions will also be increased from 100 to 250 attendees in total (including the wedding couple, excluding vendors), in zones or time slots of up to 50 attendees each. Pre-event testing for attendees who have not been fully vaccinated will be required for receptions with more than 100 attendees, including the wedding couple. 
The number of people allowed to attend wakes and funerals at any one time will be raised at the same time from 30 to 50 on the day of the burial or cremation. The limit for other days of the wake remains at 30. No pre-event testing is required for wakes and funerals.
Live performances at designated venues can have up to 750 attendees if they implement pre-event testing from April 24 or up to 250 attendees without testing. The National Arts Council will be releasing updated guidelines.
Sports events will be allowed to have up to 750 seated spectators with pre-event testing from April 24, or up to 250 spectators without testing. SportSG will release further details on the pilot.
In the cases of Pre-Event Testing mentioned above, people who have been fully vaccinated and have had time to develop sufficient protection will be exempted from testing. This would be two weeks after an individual receives the second dose of the Pfizer-BioNTech or Moderna Covid-19 vaccine.
The general restrictions on social and household gatherings remain the same and are being closely monitored as they have broader impacts to case transmission.
Vaccination programme
The MOH is now welcoming pre-registration by residents aged 45-59 online. All vaccination enquiries and registrations are directed to www.vaccine.gov.sg.