International womens day 2019
Event: International Women's Day 2019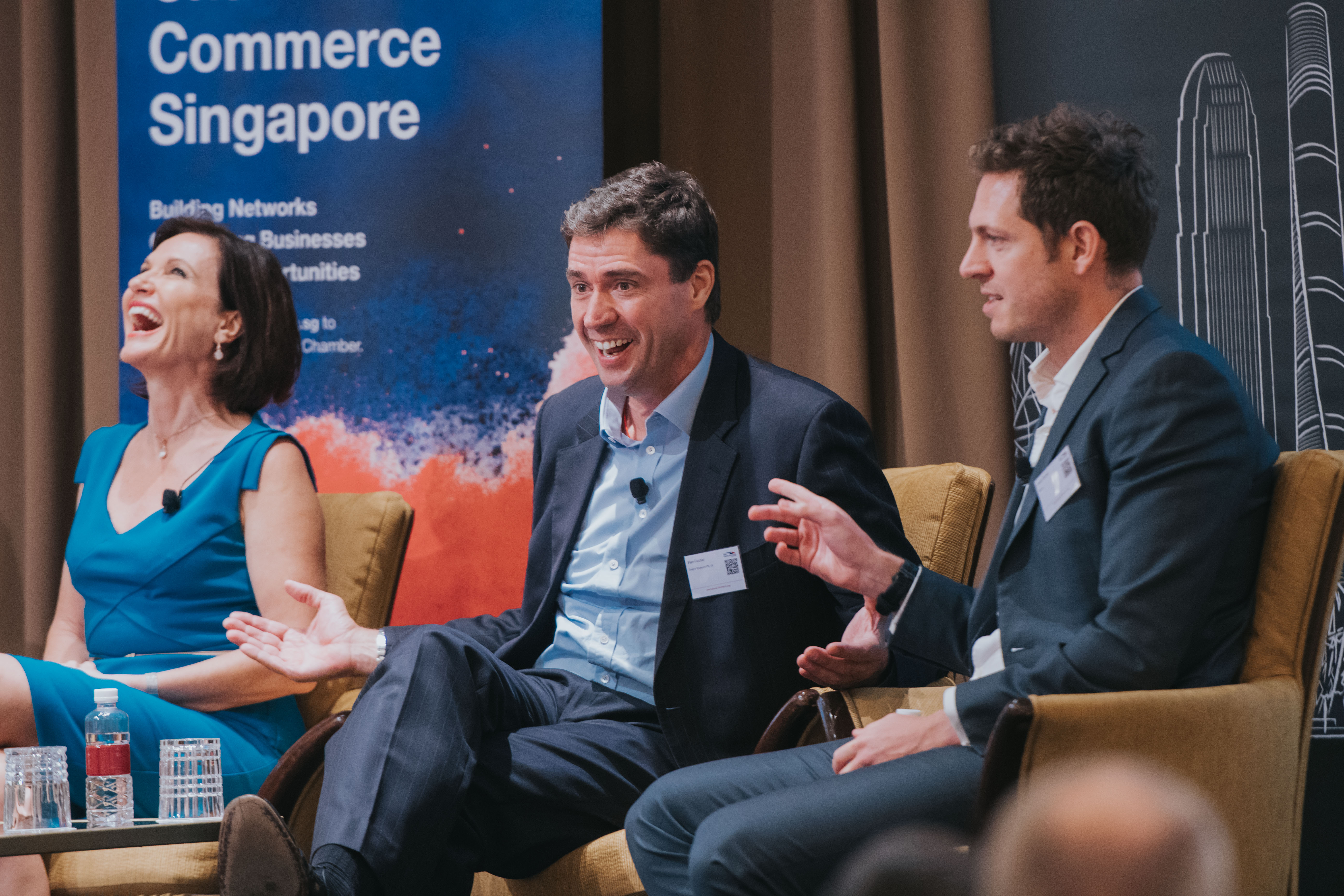 The Chamber held its annual International Women's Day celebration on 8th March 2019 with over 300 guests at a sold-out event in line with the theme, #BalanceForBetter.
A big thank you to our panellists Margie Warrell, Sam Fischer (Diageo), Grant Coombe (Bloomberg), Lewis Garrad (Mercer), and moderator Sonia Fernandes (Mediacom). The TED-talk styled sessions focused on a range of areas such as being brave, where courage was emphasised over confidence, driving diversity into corporate culture, the expectation of women having control of 50% of assets by 2025 and the need to alter leadership or management styles alongside intriguing questions from the audience. We also featured the launch of the Gender Pledge which aims to raise awareness of gender equality, co-organised by various Missions in Singapore including the British High Commission.
Click on the link above to access the full high-resolution event photo gallery.