Free six-month digital or print Subscription to Expat Living Magazine
Free six-month digital or print Subscription to Expat Living Magazine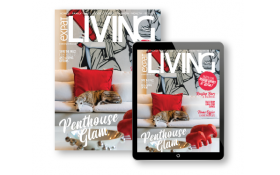 BritCham members can enjoy a free six-month subscription to Expat Living, choosing between the digital or print edition*.

Expat Living is a lifestyle magazine and website that focuses on the latest happenings in and around Singapore, offering tips for making the most out of living in the city.

Each issue is packed with inspiring stories and articles on family, home décor, property, health, beauty, food and leisure. You'll also find great recommendations on where to shop and dine, as well as the latest events and things to do in Singapore.
*Applicable to first-time subscribers living in Singapore

Log in to access the offer.
You need to be a member to be able to access to the discount link.